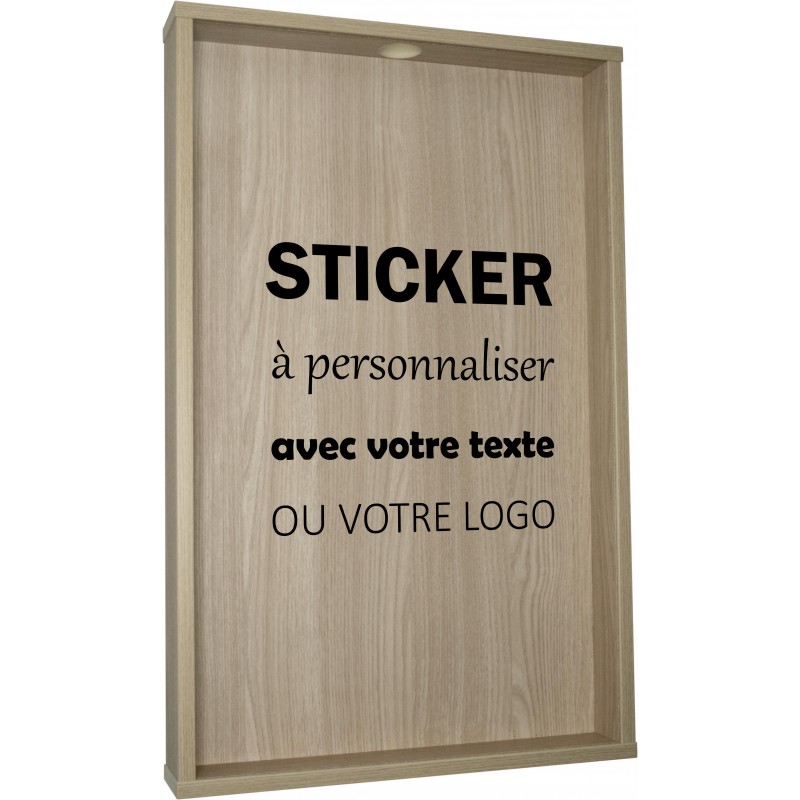  
CUSTOMIZATION
WALL BOX "Customize text"
Customize your box and save your order.
You will receive, by email, the final visual of your project for validation before going into production (maximum 2 modifications).
For printing a logo, please contact us first.
Product customization
Don't forget to save your customization to be able to add to cart

Shipping
Product description and dimensions
Vertical type wall fixation
Removable bottom to empty the content or change the plexiglass
Exterior dimensions (cm) : L82 x H52 x P9
Weight (kg) : 9,5
Materials and maintenance instructions
Melamine panel
ABS type edge cover
Plexiglass 4 mm
Round aluminium insert diameter 50 mm
2 adjustable recessed rear wall fixing
Clean with a feather duster
Installation instructions
To protect the plexiglass window during transport, it must be slipped by you into the groove provided for this purpose.
A traditional cruciform screwdriver is necessary in order to close the box after sliding the plexiglass.
For wall mounting, we provide 2 universal plugs and 2 hook type screws in your package.
No customer reviews for the moment.